CHECK 2024 TOUR DATES FOR AVAILABILITY
FOR INQUIRIES CONTACT: Eliminatorkc@gmail.com
Eliminator Entertainment Inc • Daniel Holloway • 816.225.7434
For two decades
ZZ-KC 
has toured coast-to-coast, performing at some of America's most renowned venues and events. Proudly sharing the stage with such greats as: 
B.B. KING, TED NUGENT, 38 SPECIAL, FOGHAT, STEPPENWOLF,
and
MOLLY HATCHET,
among other greats. Based out of Kansas City
, ZZ-KC 
is the nation's longest running national touring tribute to the amazing
ZZ TOP
.
They look forward to providing you with the entertainment that will make your upcoming event an overwhelming success!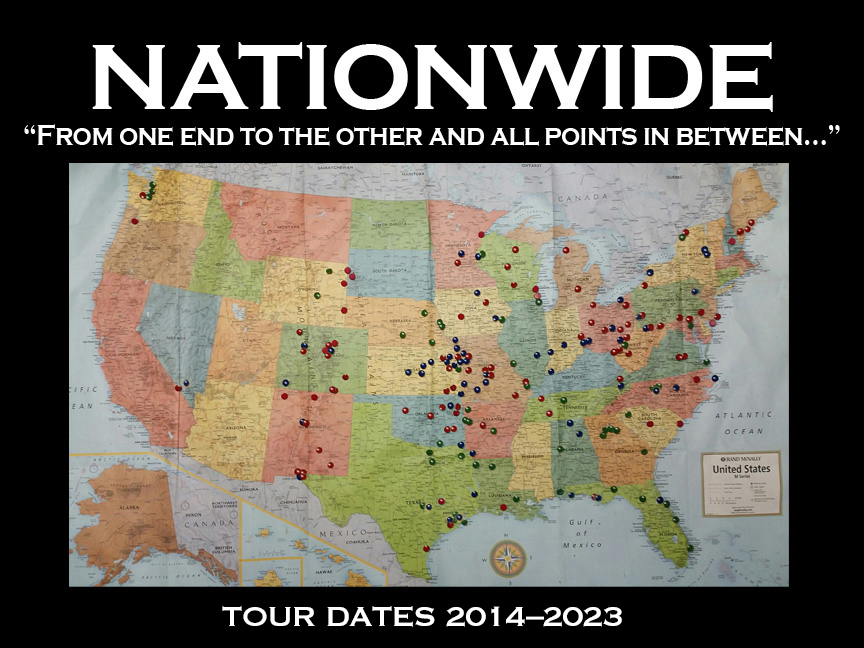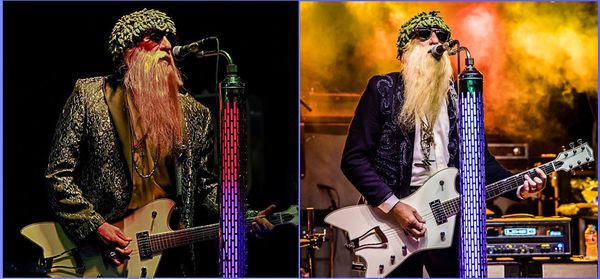 D.W. D'wood (guitar and vocals)
Hailing from Kansas City, Missouri, D'wood bought his first guitar in '71 and has been influenced by the amazing Rev. Willy G ever since, offering up phenomenal renditions of those trademark guitar licks and blues rooted vocals that are the essence of ZZ Top. D'Wood has performed nation wide for over Three decades, with such artists as the late Jimmie Van Zant from the Lynyrd Skynyrd family, as well as being cast as Keith Richards in the internationally acclaimed Rolling Stones experience "Satisfaction."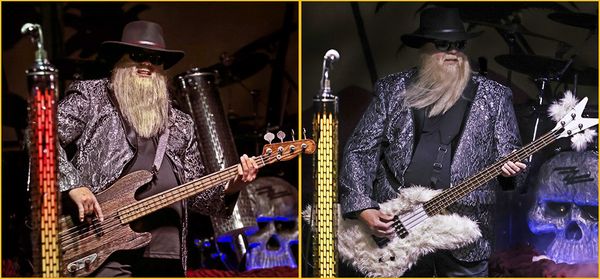 Scott Sewell (bass and vocals)
Scott "The Rock" Sewell started playing Bass Guitar in 1974 when his parents bought him a Kay bass out of the Sears catalog. He threw some of the most iconic albums of the 1970s on the turntable and taught himself how to play. He eventually received vocal and instrumental scholarships from several schools. Scott has spent the majority of the last four decades performing Rock and roll on stages throughout the country. Sewell prides himself in replicating the world renowned persona, vocals, and bass guitar lines of the legendary Dusty Hill. In addition to playing bass, he sings baritone in an award-winning barbershop chorus that has toured America and Europe.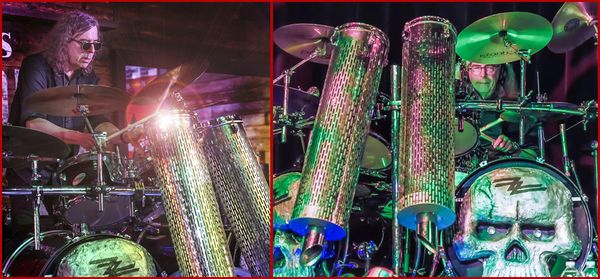 Pat Tomek has played in dozens, if not hundreds, of bands over a career spanning more than 40 years. He has twice been inducted into the Kansas Music Hall of Fame. First, in 2011, with The Rainmakers, doing eight albums of original material between 1986 and 2014, the first three on Mercury Records, including MTV videos and extended tours with Berlin, Big Country, Kansas, and the Doobie Brothers, and much touring as a headliner in Europe. 
Pat was inducted again in 2019 with an earlier band, The Secrets*, who recorded singles on the legendary power pop label Titan Records and an album co-produced by Stan Lynch, drummer for Tom Petty and the Heartbreakers. 
Pat has played in many cover bands as well as original music projects, and has engineered/produced many demos and albums in his home studio over the last 30 years. He has been part of a number of tribute projects for the Beatles, Wings, and Elton John. Playing with ZZ-KC has allowed him to explore his bluesier side, as always in a quest to deliver the most authentic experience possible.
---
---
2023 TOUR DATES
ZZ-KC Rolls into the Ozarks like a stick of lite dynamite! ready to perform with some old friends from Atlanta Hell's Bells AC DC tribute. So come join us at The Sky Bar Amphitheater for bike week at the lake! Go to www.theencoregrill.com
Hit Counter
You are visitor number: 86689